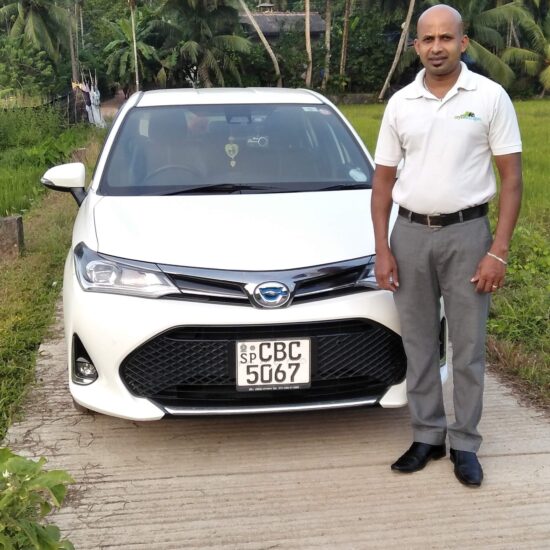 Name   : Samantha
Vehicle: 
A driver with many years of experience in the travel and tourism trade. His special interests lies in exploring and hiking in the great outdoors. Samantha has worked in hotels and therefore, hospitality and looking after people is something he is used to, he is great at understanding client requirements. Samantha has two lovely children and he loves spending time with his family. Samantha is very professional, always smartly dressed, equipped with a wealth of knowledge on many subjects and a great sense of humor, a tour with Samantha is bound to be full of laughter and great times.
What can I say, Thank you from the deepest of my heart for being such an incredible driver / guide / friend / 🙂 you have really made my time in this beautiful country the best! Thank you for all the extra little things you did for me. The Yummy supper, the beautiful candle sticks and also keeping me entertained with your jokes and stories. We couldn't have asked for a better companion.
From United Kingdom
Thu 28th May 2018 28.00AM
From Australia
Wed 27th January 2016 27.00AM
We booked a car and driver (Samantha) through Ceylon Escapes for an 18 day tour of the island. Both people we dealt with by email and phone at the Agency (Rebekah and Alex) were helpful, professional and prompt with replies. We were skeptical at first as I could not find any reviews of the company as the business is only new. Don't let this put you off. Through choice we managed our own itinerary and accommodation and Samantha always found his way, sometimes up muddy roads to our guest house or hotel.
Once when our choice was inappropriate, Samantha took us to something much better in the same price range. Our driver Samantha was the best driver – safe, knowledgeable, reliable, punctual, flexible and went out of his way to cater for our needs. He was easy to be with over such a long trip – gauging when we were chatty and when we needed quiet time. Samantha has worked in hotels, speaks excellent English, has a good sense of humor and was perfect for our tour of Sri Lanka. The car had wifi, was comfortable and always immaculately clean.
Samantha only took us to places we wanted to go or suggested places he knew would not rip us off. He even gave us the commission he was given at a gem factory we insisted on going to.  His knowledge of the tourism industry was a bonus in many ways – he bought our train tickets and put us on the train to Nuwara Eliya before Kandy so we would have a better chance of getting a seat. He would always buy us little snacks or drinks when he thought we would like to try Sri Lankan specialties or when he felt we could do with an energy boost. Little things like this made this trip the easiest we have ever done. I would strongly recommend both driver Samantha and Ceylon Escapes for your trip to Sri Lanka.