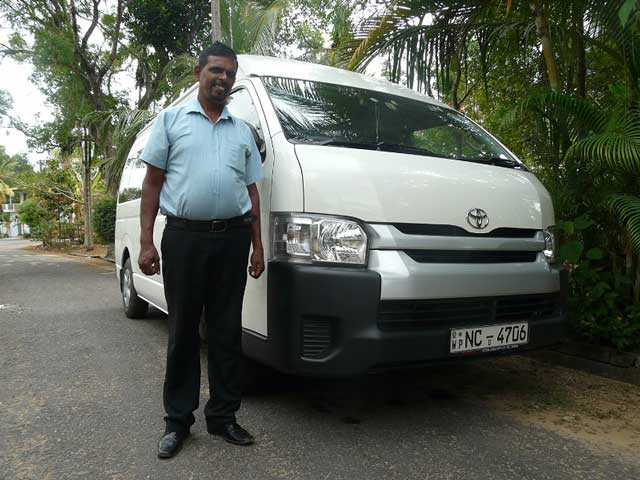 Name   : Ravi
Vehicle: Toyota Premio
A chauffeur with 2 years of experience in travel and tourism. Not a lot of experince but he has lot of passion for learning and giving clients an experience they would always remember. Ravi runs a small business with his family and uses his free time to travel around the country. He has a good knowledge of our country and he will give his clients a chance to mix with the locals. He also likes arts and crafts and would go to the extent of even giving you a demontration on how its done. Always kind and courteous he is ever prepared to offer clients their best experience with a smile.
From Singapore
Wed 15th July 2015 15.00AM
Ravi is extremely customer oriented. He is always on time, had a good feel for non verble communication and needs of us. Always friendly and made us feel that he truly cared about our wellbeing.
All round had a great time with Ravi, we watched him make a pot with rope, great fun and a wonderful experience.
From France
Wed 19th August 2015 19.00AM