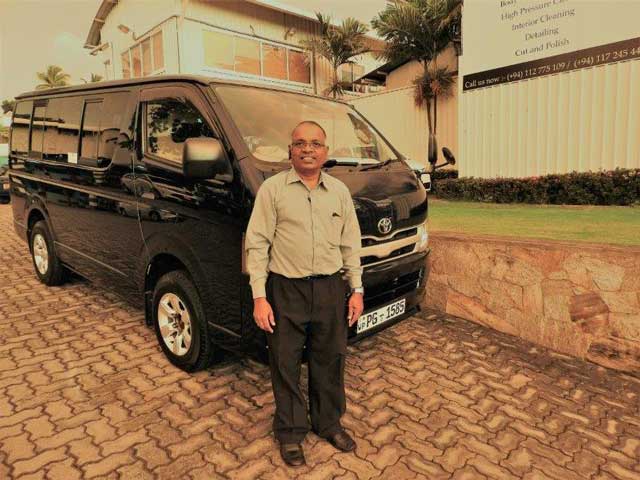 Name   : Peter
Vehicle: Nissan 
Peter has over 3 years' experience in the tourism industry. He mainly enjoys the nature and hiking to most of the scnic locations in Sri Lanka. Peter is married with two lovely daughters. Peter is a very friendly person, great with families and small kids, he will look after them like his own and make sure you have a safe enjoyable trip to remember.
From United Kingdom
Thu 21st January 2016 21.00AM
We have come to visit Sri Lanka for a very special holiday to celebrate our 25th wedding anniversary.by the time we get back to Colombo we would have been in Peter care for 15 days. Peter has been an excellent guide looking after us very well. Linda sprained an ankle on the second day and Terrence took us to an excellent homeopathic doctor who Covered it in a brown concoction and a few leaves which seemed to do the trick. We have relied heavily on Peter's knowledge of the island, he has been full of information and has been very careful about our security and we could not have asked for more In a guide and would strongly recommend him to other tourists. 
I would recommed Peter as a guide.He is very helpful & knowledgeable and has a very good sense of humor.He was extremly kind to us and recommeded good places for us to visit. His knowledge of english and his ability to communicate is very good. He is an excellent chauffer guide and gave us a very good holiday.
From United Kingdom
Thu 3rd March 2016 3.00AM