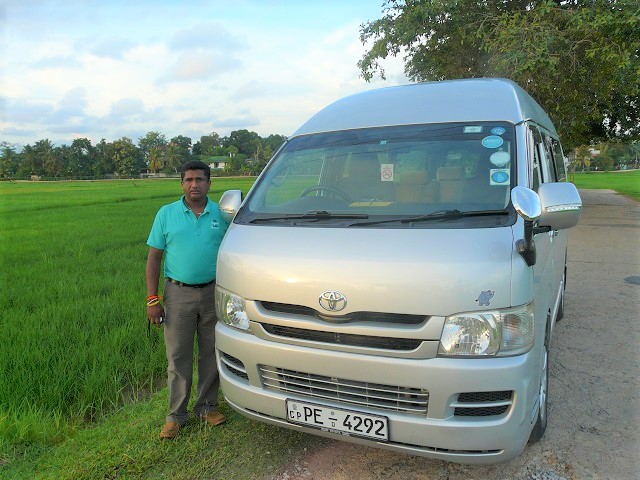 Name   : Hasantha
Vehicle: Toyota Hiace
A well experienced chauffeur guide with 12 years of work experience. He is a very outgoing and friendly person, always prepared to help his clients. He is an expert in many ecological sites in the country and enjoys doing wildlife tours. He loves spending time in the great outdoors and exploring the country with his family.
Thank you for being such an excellent driver, guide, wild life expert and companion during our trip in Sri Lanka. Also, thank you for the general 'looking after' that you did during the two weeks to make sure everything went smoothly for us. It was fun to have you as a fourth person in our group.
From United Kingdom
Wed 17th June 2015 17.00AM
From United Kingdom
Fri 8th May 2015 8.00AM
Dear Hasantha, where to begin? Thank you for a fantastic holiday. We have really enjoyed the past 14 days with you. It was amazing to see and learn about your wonderful country. The experience would not have been the same without your expertise kindness and the passion which you clearly have for your country. Not only did we learn about the wild life and nature but we also learned about Sri Lankan culture which is fantastic. Thank you for everything.
In the seven days, that we spent together with you, we learned a lot about Sri Lanka. Its history, buddhism, flora and fauna. Your knowledge, interest and enthusiasm made everything special to us. Anuradapura Sigiriya and Kandy. It was our first but for sure not our only journey to this beautiful country. Thank you for evrything.
From Germany
Sun 5th July 2015 5.00AM