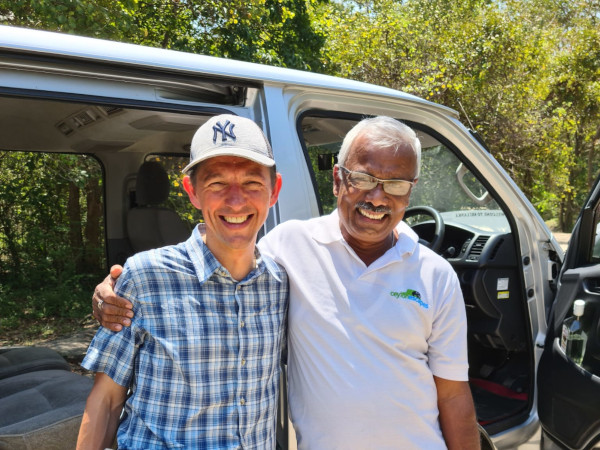 Name   : Gune
Vehicle: Toyota KDH
Gune first moved into the industry as a coach driver. After a few years it became a passion and he enjoyed taking guest around the country sharing his local knowledge. He is now an experience guide, with over 10 years experience. He loves sri lankan history and knows every corner of the island. Gune home town is Kurunagala and he has two kids age 17 and 15 years. He is great with families and kids.
Gune was a very professional chauffeur guide with impeccable manner. He catered for all of our needs and nothing was too much trouble for him. We can not praise him enough on making our visit to Sri Lanka a very special one.
From Singapore
Wed 24th June 2015 24.00AM
From United Kingdom
Fri 21st August 2015 21.00PM
Gune was both proffesional and very personable through out our trip. His knowledge of Sri Lankan history culture and geography was constantly impressive and enjoyable. We feel very lucky to have shared our holiday with him. Gune takes his job to another level, by the end of the tour we feel we found a friend who was kind enough to share the beauty of his home country with us. Many small things that were not part of his job which he did anyway and went far and beyond any expectations we had. Anyone who will share there vacation with him can consider them selves to be very lucky.