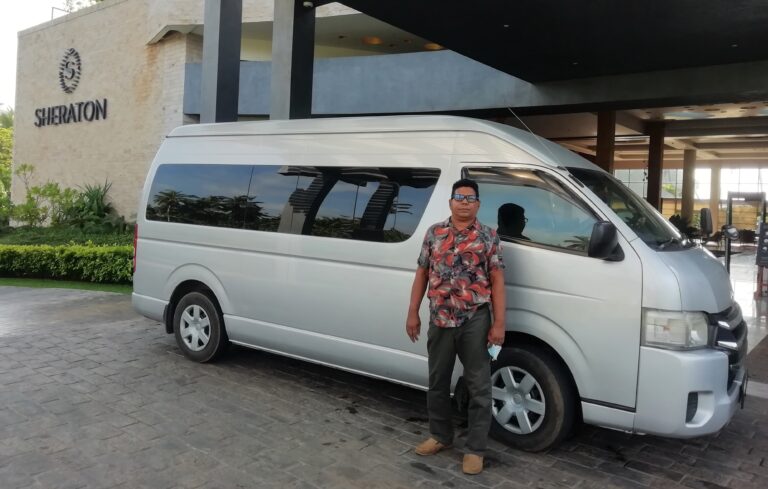 Name   : Ajith
Vehicle: Toyota KDH 9 seater
Ajith is an experienced chauffeur guide who has worked in the tourism industry for over 10 years. Ajith has worked overseas for many years and also the Colombo port but his passion has been to travel. He has always enjoyed working in the hospitality industry. He is always happy to share his knowledge with his colleagues. He has special interest in Sri Lanka's cultural heritage and ancient archeological sites and possesses good knowledge of Sri Lankan history. He has two children, both doing there higher studies. He enjoys sharing his free time with many of his children and family, always taking them around Sri Lanka.
From United Kingdom
Wed 20th Aug 2019 20.00AM
Our driver Ajith was absolutely amazing, very friendy, helpful, kind, thoughtful and funny. We felt very fortunate that we had him to show us around and it will be a very nice memory that he was a part of our honeymoon. All we have to say about him is positive and we highly recomend him to other guest. Ajith is an outstanding driver guide, Always helpful, never pushy made useful suggestions for our itinerary and always on hand to help us. Driving was of excellent standard. We always felt safe while in his capable hands. He was always giving us little extra tips that helped us get most out of our time. Great knowledge, he took time to explain the significance of sights. He is a great ambassador for your company.
I just wanted to write a quick note to say thank you for your services over our Sri Lankan Holiday. Our driver was extremely knowledgeable and a fantastic guide. He was also extremely punctually and a very careful driver. We throughly enjoyed our time with him. There was nothing that was to difficult and Wije always was keen to to help. . It's been a great experience. Not only because of your beautiful country that has so much to offer, but also because Ajith did his utmost to ensure that we fully enjoyed our stay. He's an excellent driver, also on the more dangerous roads in the Hill Country he proved to be very skilled and prudent. We always felt safe in his car. He's a very knowledgeable and experienced guide who takes pride in his country and its heritage and readily shares his knowledge with visitors. So thanks to Ceylon Escapes and to our driver in particular for making our visit to Sri Lanka a truly memorable experience. Thank you Ajith!
From United Kingdom
Thu 31st March 2017 21.00AM